Clonakilty Anniversary One Year Event: An Evening With Alan Gardner
We'll soon the first anniversary of Clonakilty becoming Ireland's first Autism Friendly Town! AsIAm is delighted to announce the launch of the inaugural Clonakilty Lecture. This lecture is possible due to the sponsorship of SuperValu.
Clonakilty was the pilot for our autism-friendly towns scheme. A further eleven towns will emerge in the coming year. Given the scheme's success, we thought a celebration of autistic talent was the best way to honour this achievement. This inaugural lecture will be given by Alan Gardiner, also known as The Autistic Gardiner. You may know him from the hit television series 'The Autistic Gardiner' on October 8th at 19:30.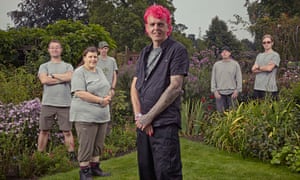 The title for the talk is "An Evening with the Autistic Gardener: How autism has informed my life". In the lecture, Alan will explore his own life and how a strengths based approach has allowed him to become one of the world's leading landscape gardeners. He will highlight the need to encourage and accept special interests and how they're key to successful employment. (This will be the theme of our seminar the day after Alan's talk)
Alan was 15 when his love of gardening flourished. He puts it down to two things – a cactus he purchased from a local florist which he nurtured on his bedroom window sill and a seed catalogue.
Alan has created 40 Royal Horticultural Society gardens and won numerous awards at Chelsea, Hampton Court and Tatton Park. Most recently, Alan won a silver medal at the RHS Chelsea Flower Show 2015.
The event is free to attend but you need to register. Click here to avoid disappointment!
Can this be improved?
Contact
webeditor@asiam.ie
if you have any suggestions for this article.