Autism Charity welcomes Summer Education Programme
"We now all need to work together to make sure that every child who is eligible can benefit from the scheme"
12h June 2020 AsIAm, Ireland's National Autism Charity, has welcomed today's Government's announcement around a Summer Education Programme to support autistic students and those with other disabilities.
Typically autistic young people are eligible for the July Provision Programme. This provides up to 40 hours of tuition time during the summer, either in school or through a tutor-led home based scheme. AsIAm wrote to Minister McHugh on the 16th April seeking assurances that a similar programme would take place this year and that the programme would be sufficiently flexible to meet the needs of some of the most vulnerable children in the State at this unprecedented time. Since then we have engaged closely with the Minister and Education officials, along with our colleagues in other disability organisations in an effort to ensure that a scheme would take place and that it would meet the needs of as many children as possible. Today's announcement includes:
A school based education programme which can be delivered for up to 4 weeks during the summer in special classes and schools
A home based education programme for students in mainstream or whose special class or school opts not to participate
A HSE Programme which will target children with the highest levels of support needs and provide an additional level of support, in the form of weekly sessions or summer camps, in special classes and schools who make their facilities available.
Responding to today's announcement AsIAm CEO, Adam Harris said "Whilst COVID-19 has posed challenges for us all, autistic young people and their families have experienced unprecedented challenges since schools have closed and have gone many weeks and months without support. This has seen many children lose key skills and developmental opportunities and find it difficult to cope in the home environment. Returning to school and re-establishing routine will be a significant challenge for our young people. Each year, the July Provision Programme provides an essential bridge of support during the summer months and we believed that it was something which families could simply not do without this year. We welcome that students in mainstream as well as those in special schools and classes will be eligible for support and that. there are further targeted supports for those with the greatest need."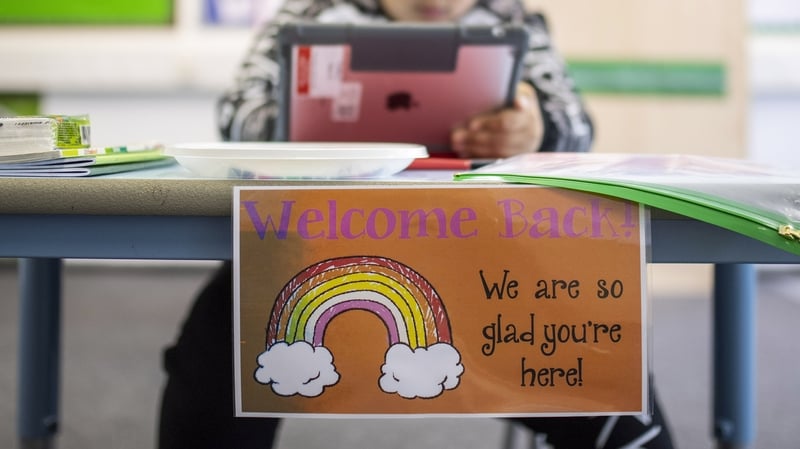 Parents who wish to access the home based support for their son or daughter will be invited to register their interest online. Special schools and classes will be invited to register should they wish to participate and will also be asked if they can make their facilities available to the HSE led aspect of the programme.
"There is now a significant body of work which will need to take place in order to ensure that all children who are eligible have the opportunity to participate. Schools will receive public health guidelines in the coming days and we would urge all those who are in a position to open to seriously consider doing so. It has taken a significant period of time to get clarity on this year's scheme and to get it to a point in which it was as inclusive and expansive as possible. We now need the Department of Education and Skills to support parents and schools in navigating the process and accessing the programme. Schools will need to be advised, guided and resourced to enable a Summer Programme, which is now in line with public health advice, to take place" he continued
There is a significant increase in the number of children eligible for the scheme this year and not every eligible school will opt-in.  Both teachers and SNAs will be eligible to provide the home based programme of support this year and once registered on the system, parents accessing the home-based programme will be able to advertise and employ a tutor from these two professions.
""We now all need to work together to make sure that every child who is eligible can benefit from the scheme. SNAs play a vital support role for many children and will no doubt play a very positive role and help to increase capacity. AsIAm is calling on all those who can provide the service to do so – your support could be the difference between a child being able to return to school in September or not managing that transition. Your support could be the difference between a child and family having a really positive Summer or not being able to manage. Many teachers and SNAs are passionate champions of autistic young people and we need you now more than ever." Mr Harris continued
Whilst the Summer Education Programme will provide support to many autistic young people it does not address all of the barriers facing the community owing to COVID-19.
"We see today as just a starting point in supporting the autism community back to a "new normal". We need to urgently see the return of community disability services across the country and the re-opening of disability day and respite services. In addition, both autistic children and adults, along with family members, will need increased support in school, the community and at home to recover from this traumatic time and return to old routines and activities" he concluded.
Can this be improved?
Contact
webeditor@asiam.ie
if you have any suggestions for this article.