Autism and Education: Riley O'Keefe
Mark O'Keefe, celebrity hairdresser and owner of the Sugar Club, made headlines last week in his heartfelt letter to his five-year old son Riley. Riley received an autism diagnosis two and a half years ago, and has so far been unsuccessful in gaining a school place. Last Friday I sat down with Riley's parents, Mark and Aimee Penco to discuss their experience so far.
*Disclaimer: The following is an interview. Any views expressed are Mark and Aimee's. Factual corrections were made where necessary.*
Tell me a bit about Riley to start.
M: He's a very outgoing little boy. He's loads of fun and very adventurous. He just looks at life as a fairground. For him everything that he sees is there for his entertainment. Which can be a good and a bad thing. He doesn't see the fear, he doesn't see the danger. But at the same time he can turn a stick into a lightsabre: he has a great imagination. Up until now that hasn't been a problem but not  He's nearly six years of age; he should be moving on a lot more in his mind-set, his communication and his ability to play with other children which can be frustrating. With regards to his autism, you can fill in that.
A:
Riley's nonverbal, he'd have difficulty with eye contact and can get unnerved around strangers. Two years ago he would have stayed away, but he's come along a lot with therapy (occupational and speech). Now he'll come over and of course while he doesn't speak he will now try to be in the group. He's a bit frustrated at the moment because we won't let him out onto the road to play with his brother or other children. We can't do that because as we said he doesn't have any fear; he wouldn't look both ways for cars. He wants to be out and have friends and be with other people but we obviously can't do that.
He's quite extroverted?
A: He loves attention. We noticed he attracts himself to older children and will try to have a wrestle with them. He likes more boisterous physical contact but he'll never try that with someone smaller than him. We have a den in the back of the house for the kids and when new people come in he'll go straight in so he can be in the thick of it.
Sensory friendly?
A: Riley is quite lucky in the sense that he hasn't got any sensory needs. He doesn't react strongly to noises of lights. We didn't think autism straight away when he was a baby, we actually thought it was a problem with his hearing.
M: He does get afraid of the dark, but…
A: Yeah, but could just be a kid thing. He's never had sensory issues. We've always been able to bring him places. Like we've been on holidays and airplanes with him and he's been totally fine. He comes everywhere with us; we've never had that kind of reaction out of Riley.
So no meltdowns?
A: Meltdowns he'd get in his own way.
M: If he's getting worked up he'll go up to his room, sit and play with a stick for about half an hour. More often than not he'll be wanting to watch a movie, running around or eating something; he's very active in that sense. He's not at rest for long. You could wake up at three in the morning with him bouncing off the walls until about eight or nine.
A: He's started stimming a lot in the last year, which has made him quite noticeable. That'd be the only sign of autism besides not speaking. He makes a kind of 'eee' noise, which I think gives him a sensation in his throat that he finds comforting. I think it calms him because when he's running around he does that.
Both of you are hairdressers, meaning you're at the front line of a service that many autistic people will find uncomfortable.
A: Yeah Riley doesn't like getting his haircut, we have to do it while he's asleep. The minute he hears the clippers or sees anything related to haircuts, he'll melt down. He loves the water and doesn't mind me shampooing his hair, but cutting it isn't easy. I've an autistic client: Jack. We've got an amazing guy who comes in to get his colour done in Sugar Cubed here and he's studying to become a hairdresser in Crumlin. He'd come in and he knows more than most of us in there. He's so into it now he'll be telling us how to do his colour during consultation. His mum is an SNA and he didn't actually start speaking until he was ten, but he comes in now and he's full of life.
M: That kind of thing gives us a lot of hope.
"When Riley wants to do something, he's gung-ho in doing it"
Does he have any special interests?
M: Movies, superheroes, sticks, Star Wars. He loves climbing, he's always getting on my shoulders. Anything that gives him a bit of adrenaline. He's very physical.
A: He's got great balance. I think it's because he doesn't get scared, so he'll always be very straight while he's walking on walls. It's amazing what he can do, but obviously our hearts are in our mouths when he does it.
You've gone into this already on the radio but could you give a quick outline of your experience so far with the school system?
A: It's very down heartening: the services in this country are not very forthcoming with any help. I always thought they'd be there going to be there for you. We're given all the names of people who are supposedly there to help but when you ring them they're not. You get these generic emails that they probably emailed hundreds of parents. You get the impression you're on your own. They pass the buck a lot too. The SENO will complain about schools, then the schools will blame the SENO, and then they'll blame the HSE.
Nobody has once said to me 'okay I'm going to do this now, I'll get in touch with this person. We'll get in contact with a school and we'll put a plan together.' It's very simple to make a phone call or send an email to two different people. Surely between the two of you there can be a plan. I'm getting lists of schools from SENO officers but they're all full. I need schools where a place will be opening soon in a year so I can put in an application. I know schools I've gotten in contact with that have six year waiting lists!
What happens is there will be only one ASD unit in a school which goes 6-9, 9-12; they don't really do junior infants etc. So a kid could be in the 6-9 class for three years and until then that place will be taken up. And some schools will only have a 6-9 or a 9-12 class but not both, so you'll have to change schools when they turn 9.
Could you remind me how old Riley was when he was diagnosed?
A: It was shortly before his third birthday.
So you've been working on this for quite a while!
Yeah; We were lucky in a way. We got him into an amazing preschool in Donamede. It's early intervention support services. From the day he went to the school his teachers told me 'you need to get on it now for primary school.' I was surprised, 'what do you mean, he's three?' They warned me it's horrendous trying to sort it out. I realised then after about four weeks of ringing up schools and just trying to get general help and advice; it was so hard to even get a reply. We've been at it for two and a half years. January is where the new places are considered so as you can imagine January is a very stressful time for us. February is when all of the rejection letters come in. We've gotten no help. No one has ever rang me from the government, the HSE, SENO.
We got Riley privately diagnosed, not through the HSE. Anything Riley has gotten has been from us, not through public services. This isn't just in Dublin, we've moved a few times but the place Riley's in right now has been his one constant. In September, hopefully, he'll be in school, but the break in routine has affected him. He's not sleeping well at the moment, which always happens when he's stressed. For the last five nights he's woken up in the middle of the night and stayed awake until the afternoon when we'll try to get him to nap.
If either of you had an opportunity to speak to the Minister what would you say?
M: The Minister for Education? I believe he's today opening a golf course in Ballygiffin.
A: We've been trying to get in touch all week with no response. But he says golf tourism is important.
(editors note: the meeting in question was to announce the Ryder's Cup)
M: He's not the Minister for Tourism, it's not his concern. It's not just him; the Minister for Children should be getting involved. They need to come together and take ownership of this problem. Adam said there's over a thousand children that won't be going to school across the country. That's an absolute crying scene. I don't know how some of these people can sleep at night. Go out, canvass, get votes, make promises and do what? Just sit idly by and let this all happen while the country's shouting about it?
I work in the private sector; in particular I work in the service industry. We're judged every day on our performance. We're judged by our clients: if they're happy or unhappy they let you know. If we don't do a good job we're sacked. That's how it works. In the public sector no one is held accountable. They're not pulled aside and told 'this isn't right, you're not hitting targets, look at all this bad publicity.' Quite frankly I wouldn't know where to start with the Minister. They'll be remembered and judged by this for a long time.
What needs to be done?
M: There needs to be more ASD units in national schools across the country. Perhaps they can start by finding out which areas have children who need them the most. There's 80 places open in Dublin 15. That's fantastic for them but is there a bigger need out there? I don't know for sure but if they could start with the areas most in need perhaps? If it was my business I'd break it down into small bites.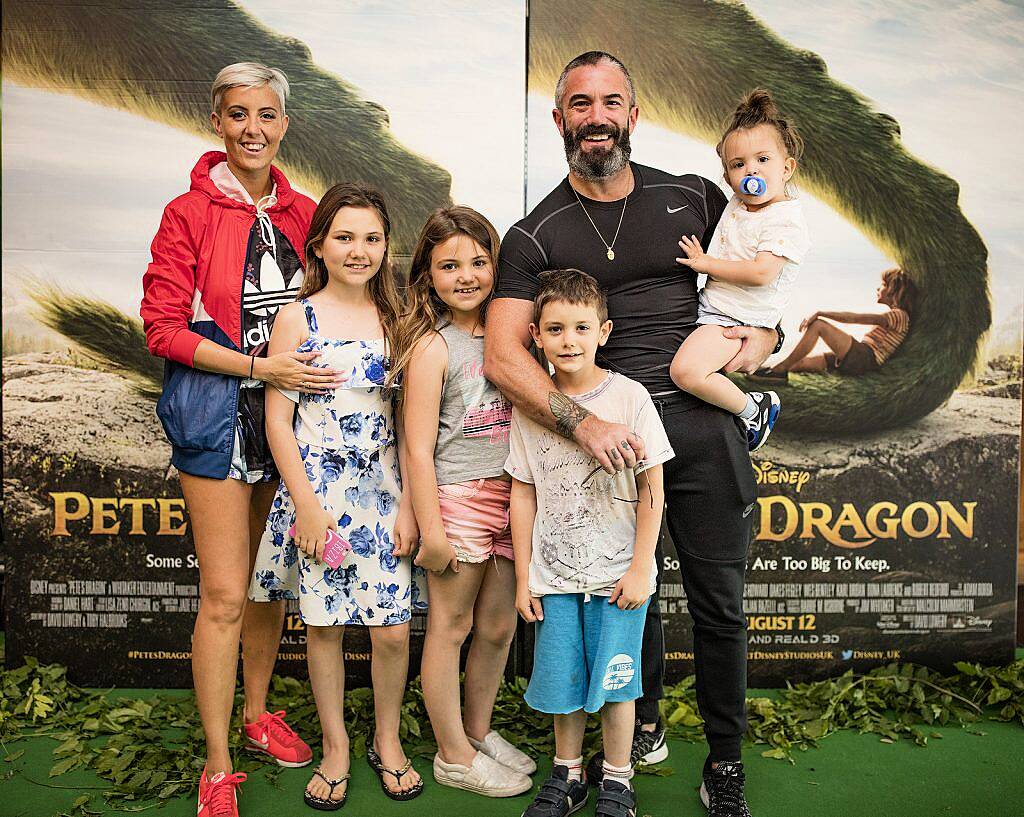 What would you say to a school reluctant to set up an autism class?
A: I don't think they should be have a choice in the matter. That's exactly what's going wrong in the country. That's where the minister should be stepping in, which principals in schools don't want to set up units. Every national school should have classes that accommodate everyone. It's discriminatory.
M: Exactly. It's like turning a student away for their religion or the colour of the skin. Not taking on a student because of their diagnosis is taking us back twenty or thirty years. The minister has the power now but 'only as a last resort.' Why should it be the last resort? It should be the first resort. Do hundreds of people have to come banging doors down, banging their heads off walls, and be going through sleepless nights across the country?
A: Riley is the second youngest of five. His brothers and sisters have started saying they want him in the same school as them. This isn't always well received because the principal is reluctant to open an autism class. But one of the older girls has started noticing things, like one student with a different disability has a full time SNA and she's wondering why it can't be the same for Riley.
Are there any other supports you could recommend?
A: There was the preschool in Donamede who've done loads with him.  He got one on one support every day. We have a speech therapist who comes in to see him in the house. We also bring him to Child Vision on Griffith Avenue. It does occupational therapy through equine therapy. We're getting a reassessment in Therapy Tree in Foxrock to come up with a new plan going forward.
What are Riley's greatest strengths?
A: Determination. If he wants something, he'll do and he'll knock you down. He's very tactile, very emotional, very loving (like his mother!) We're lucky that Riley is responding very well to schooling and his therapies over the last two years. He's never turned away from it, he always goes in gung-ho. Because of the horse-riding we call him the Lone Ranger! He loves it so much he went from these little Shetland Ponies to massive horses. That's Riley all over, he wants to be at the top of it.
How does it feel as a parent?
M: It's scary. I don't know what's going to happen for him.
A: With a typical child there's milestones. With an autistic child you have to have different expectations. We don't know if he'll ever speak, but I've learned not to expect anything. He'll do it when he wants to. Riley has his own agenda and we're going to have to go with the flow. I always say 'Riley doesn't live with us, we live with Riley.'
Can this be improved?
Contact
webeditor@asiam.ie
if you have any suggestions for this article.