AsIAm's Response to Minister McHugh's South Dublin Statement
AsIAm, Ireland's National Autism Charity, has welcomed the Minister for Education and Skill's, Joe McHugh, calls for primary schools in South Dublin to engage with his Department in increasing the number of appropriate school places for autistic children.
In April, AsIAm published "Invisible Children" documenting the cases of 313 autistic children who did not have a school place or were not attending school due a lack of support or an inappropriate placement. The report highlighted particular challenges in a number of areas in the Greater Dublin Area.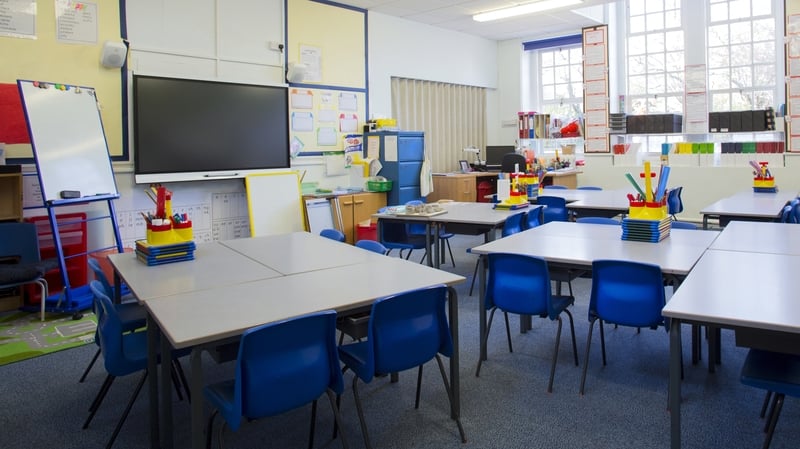 Responding to the announcement, AsIAm Founder-CEO Adam Harris said "The Minister is right to ask schools to increase the available number of autism class spaces in South Dublin. This shortage of spaces has been apparent for some time and it is disappointing that both the Department and schools have allowed the situation to develop to this point."
"The Irish Constitution entitles every child to a primary education. The Courts have been clear in their judgements that autistic children have a right to an "appropriate education" that meets their needs. The Minister has an obligation to ensure that there are adequate resources in place, in every community, to provide that appropriate education and to support schools who undertake to provide this. We would call on schools to engage with Department and the National Council for Special Education to identify where and when autism classes should be opened. Ultimately, inclusion is not something which is open for negotiation and if necessary Minister McHugh should use the powers given to him in the School Admissions Bill, 2018 to designate schools to open autism classes in the area."
Mr Harris continued "1 in 65 children are thought to be on the autism spectrum. According to NCSE figures, 65% of children on the autism spectrum attend mainstream school whilst a further 21% attend autism classes in mainstream schools. The remaining 14% attend special school – these students are often those with the highest support needs whose parents do not feel that they have been appropriately supported or educated in mainstream school settings. AsIAm is aware that there are a number of student in South Dublin who are presently not attending school due the lack of availability of special school places in the area."
"It is important that we do not leave behind students whose psychological assessments recommend special school provision or who have already had negative experiences of mainstream school. We note the Department of Education and Skills sanctioned the first Special School in over 15 years in Dublin 15 this summer. A committed group of parents in the Dublin 12 area are now seeking the same educational opportunities for their children. Scoil Colm is an empty school building in the area – it offers an appropriate home for the establishment of a Special School in the area. We urge the Minister to engage with parents on this issue and to prioritise the opening of a Special School in the area during the academic year" Mr Harris concluded
This group of parents will tomorrow gather from 1-2pm. AsIAm spoke to one of the protest organisers, Margaret Lowndes, who remarked :"We welcome what the minister said yesterday. For D12 there's not going to be enough places. Therefore we'll be holding a protest outside a currently unused building. Through our efforts itt can be made into a centre of excellence for children in the community. We need an autism specific school for their complex needs."
"Principals in the area of D12 should be able to liase with the school as an example of good practice so they can guide things back in their own schools instead of relying on a day here or a day there for training. We want to build a whole autism community. We need to take this giant leap and get these children the education. Parents need to stop feeling so threatened about their children's futures and take action with us. This building can be one of the answers as the precedent set in Dublin 15. Something needs to be done."
Can this be improved?
Contact
webeditor@asiam.ie
if you have any suggestions for this article.